Best for acne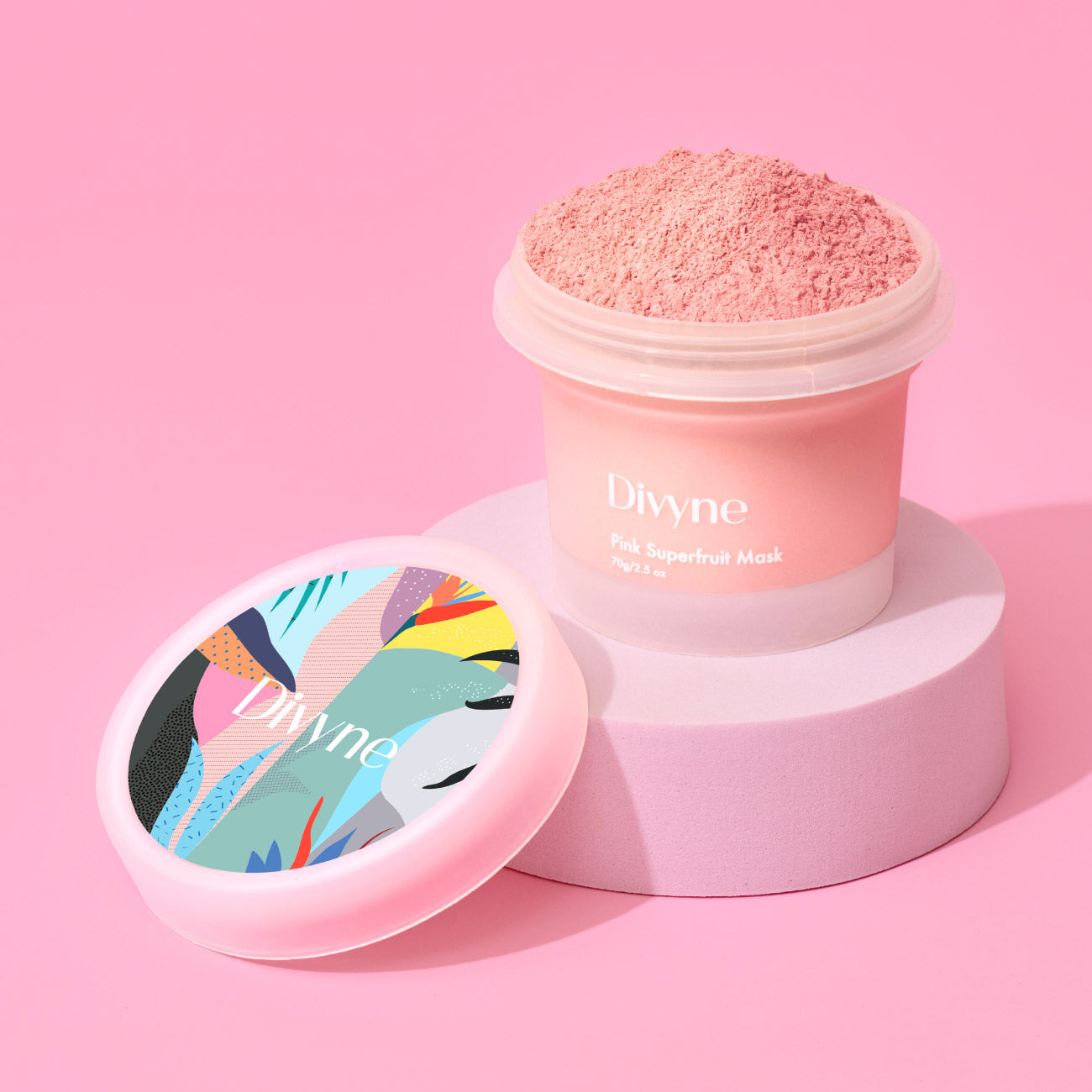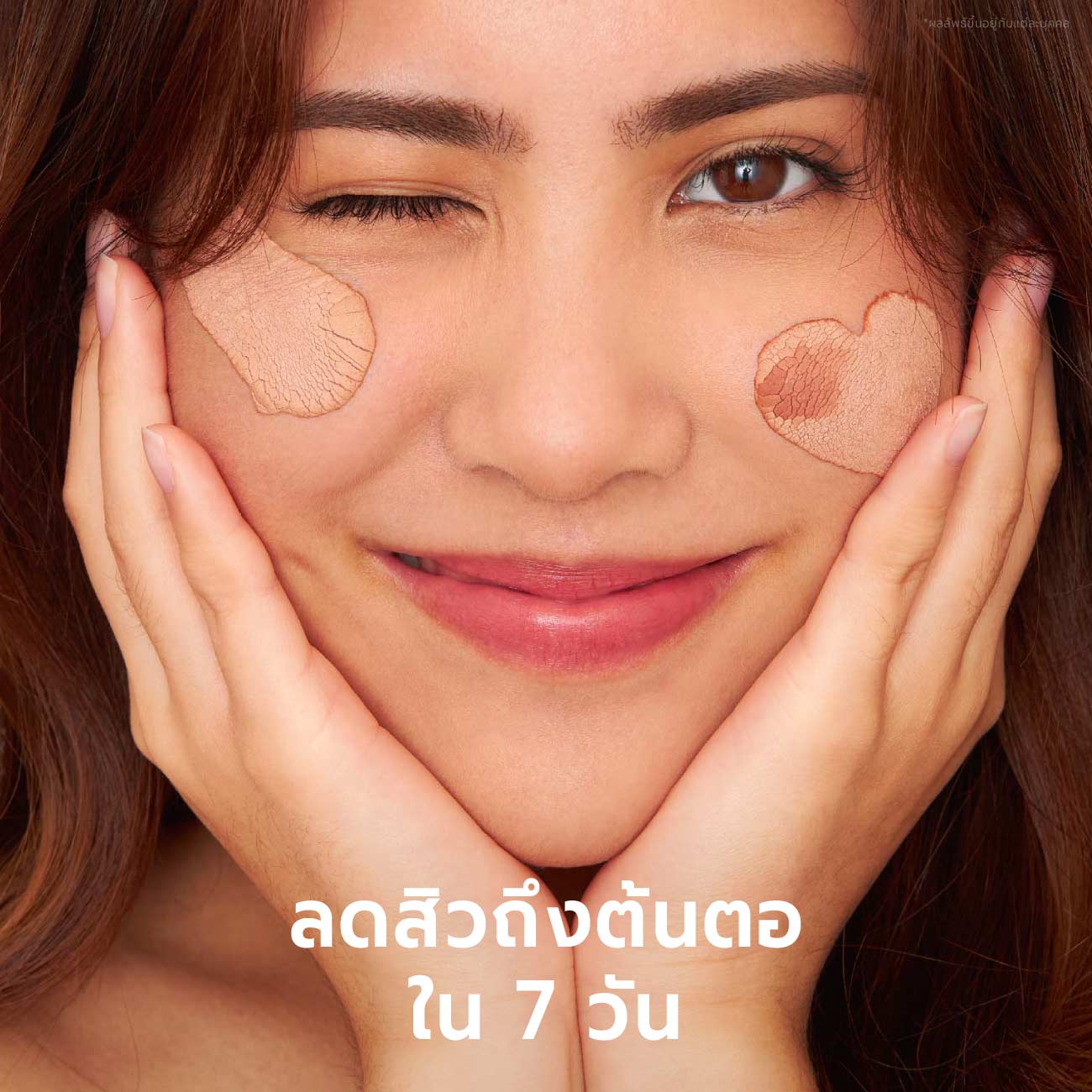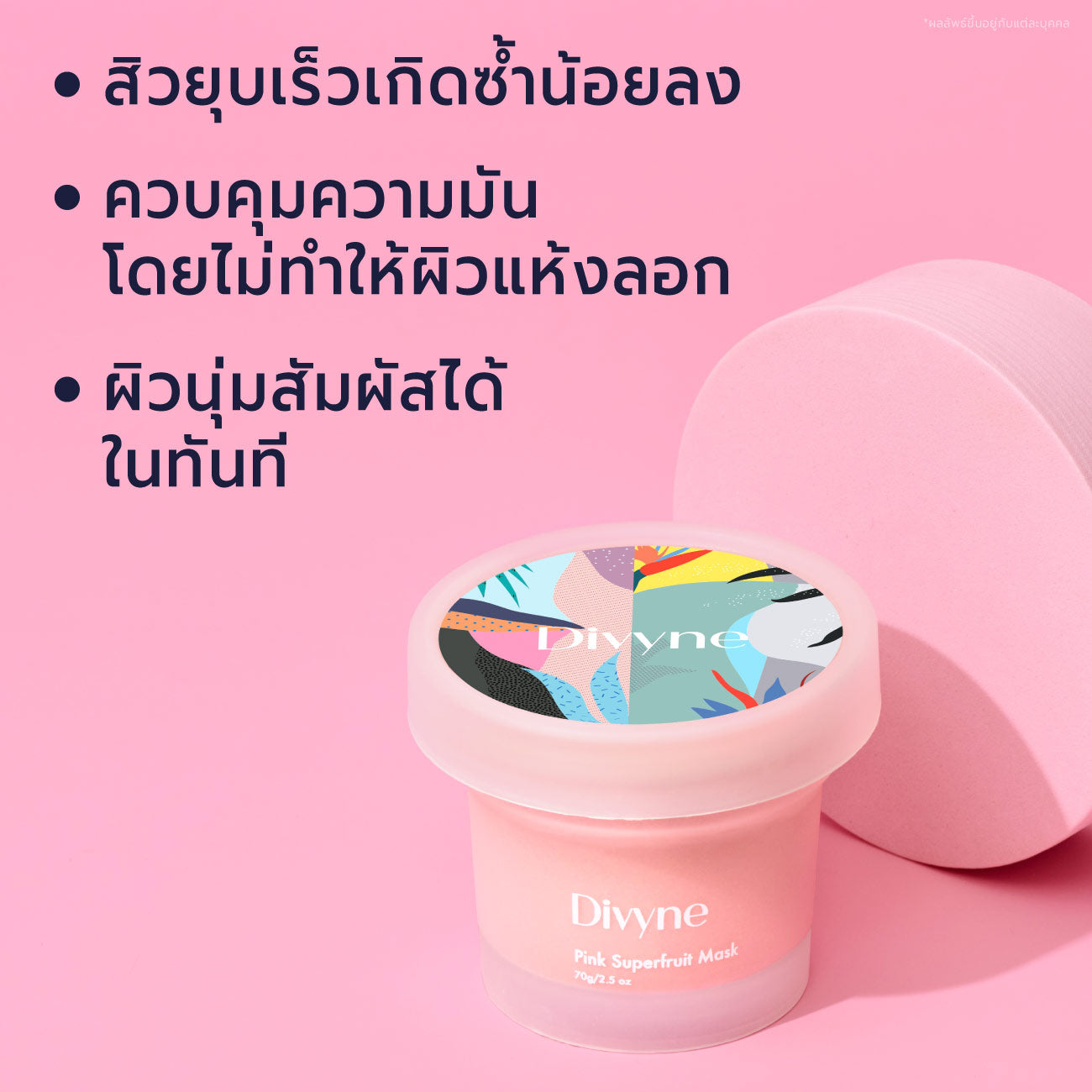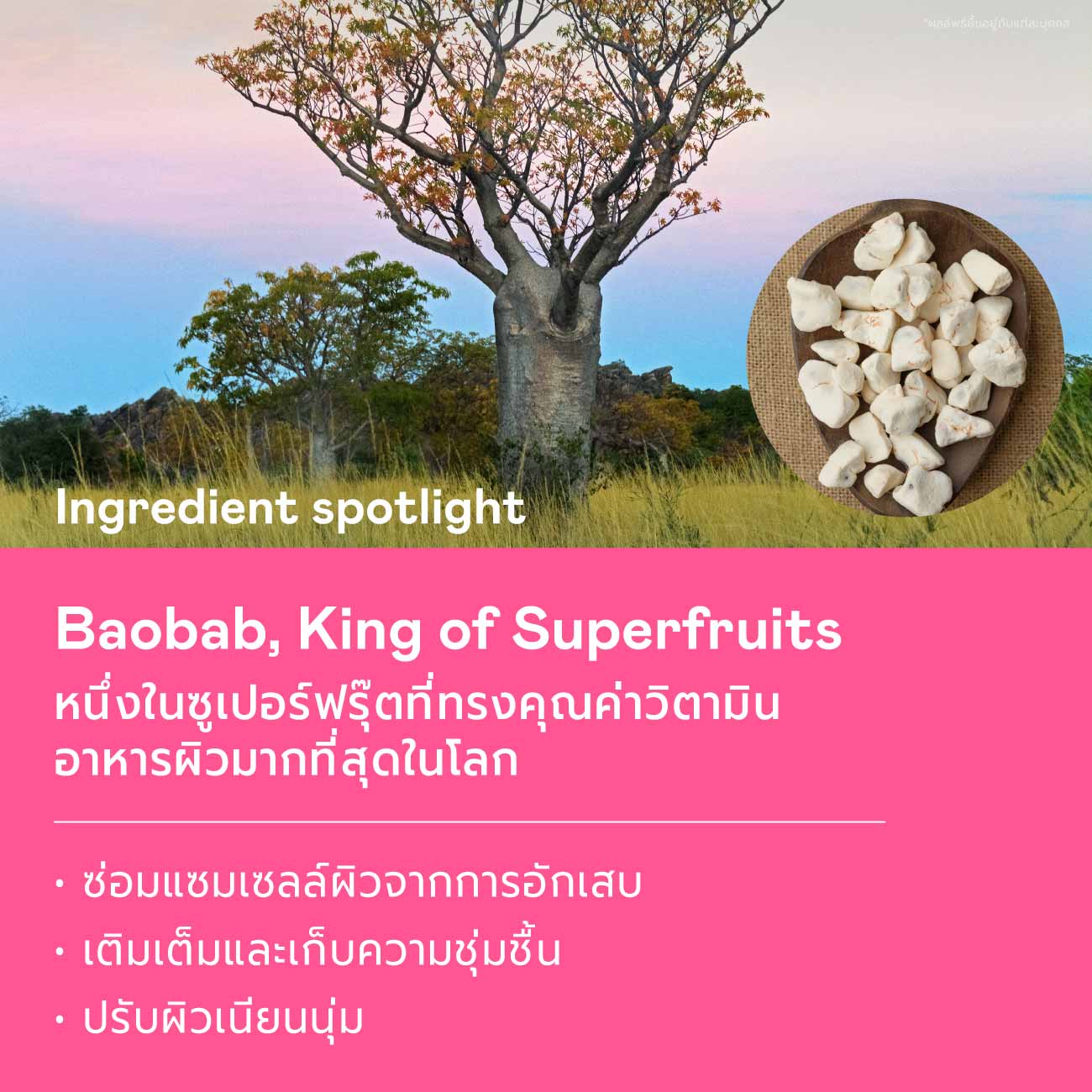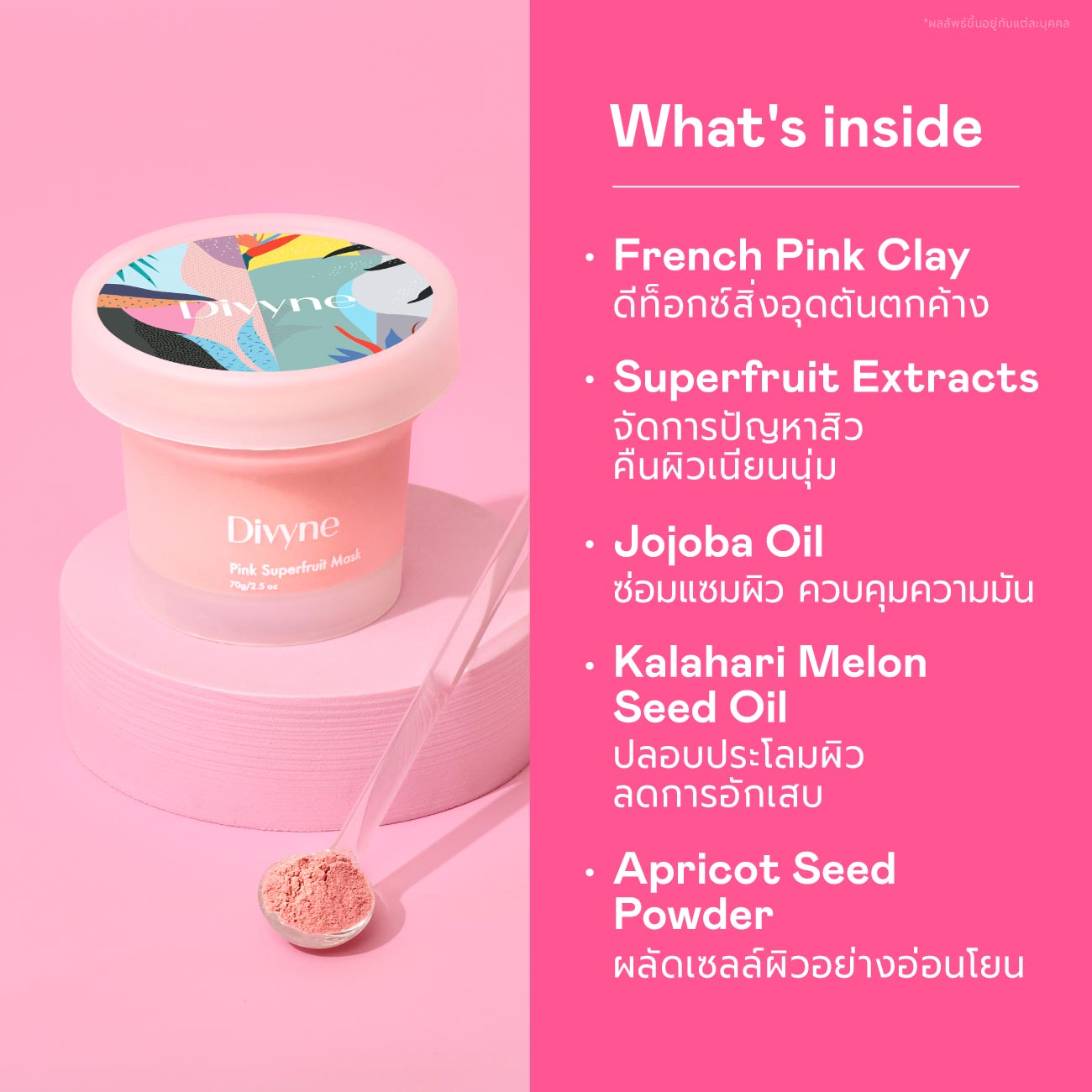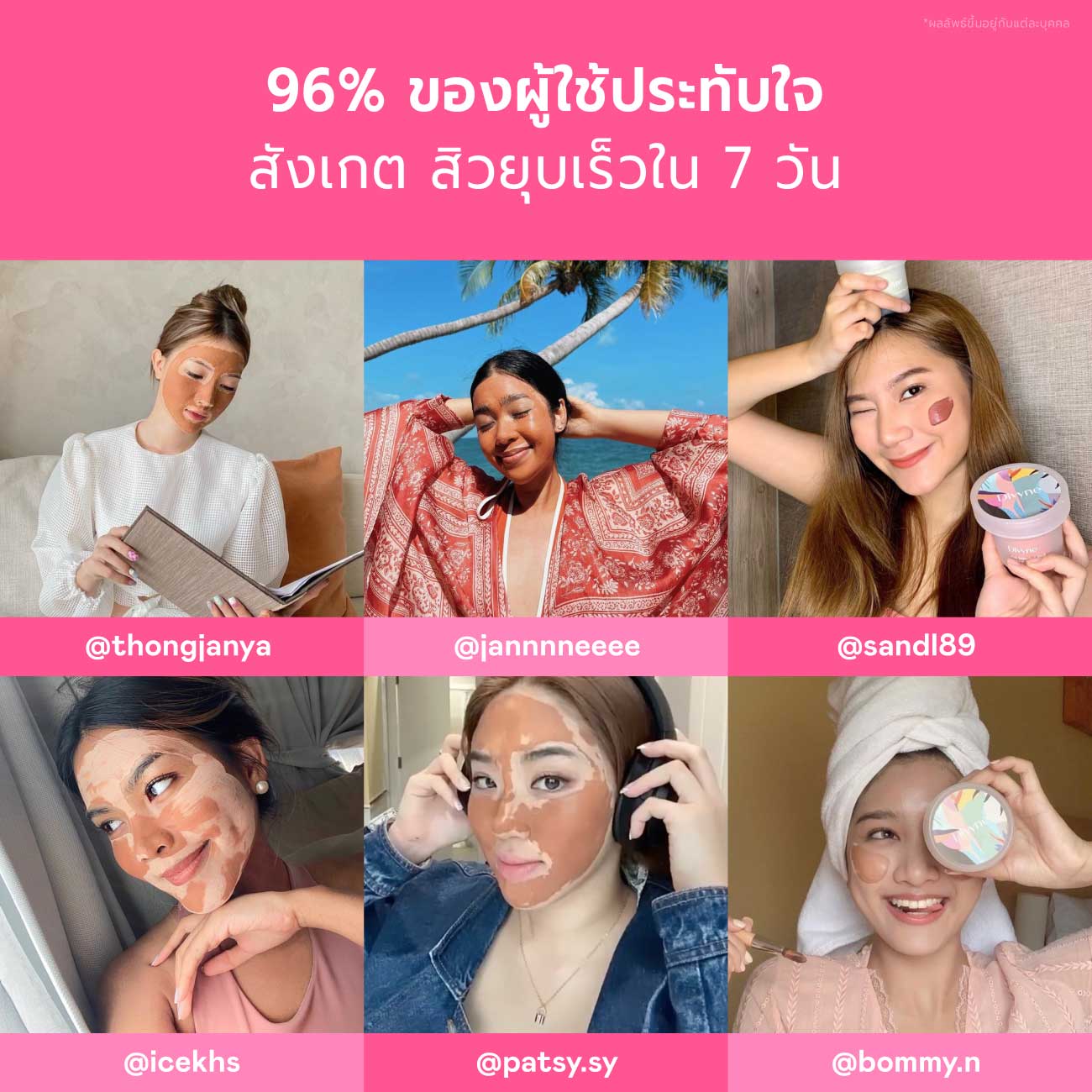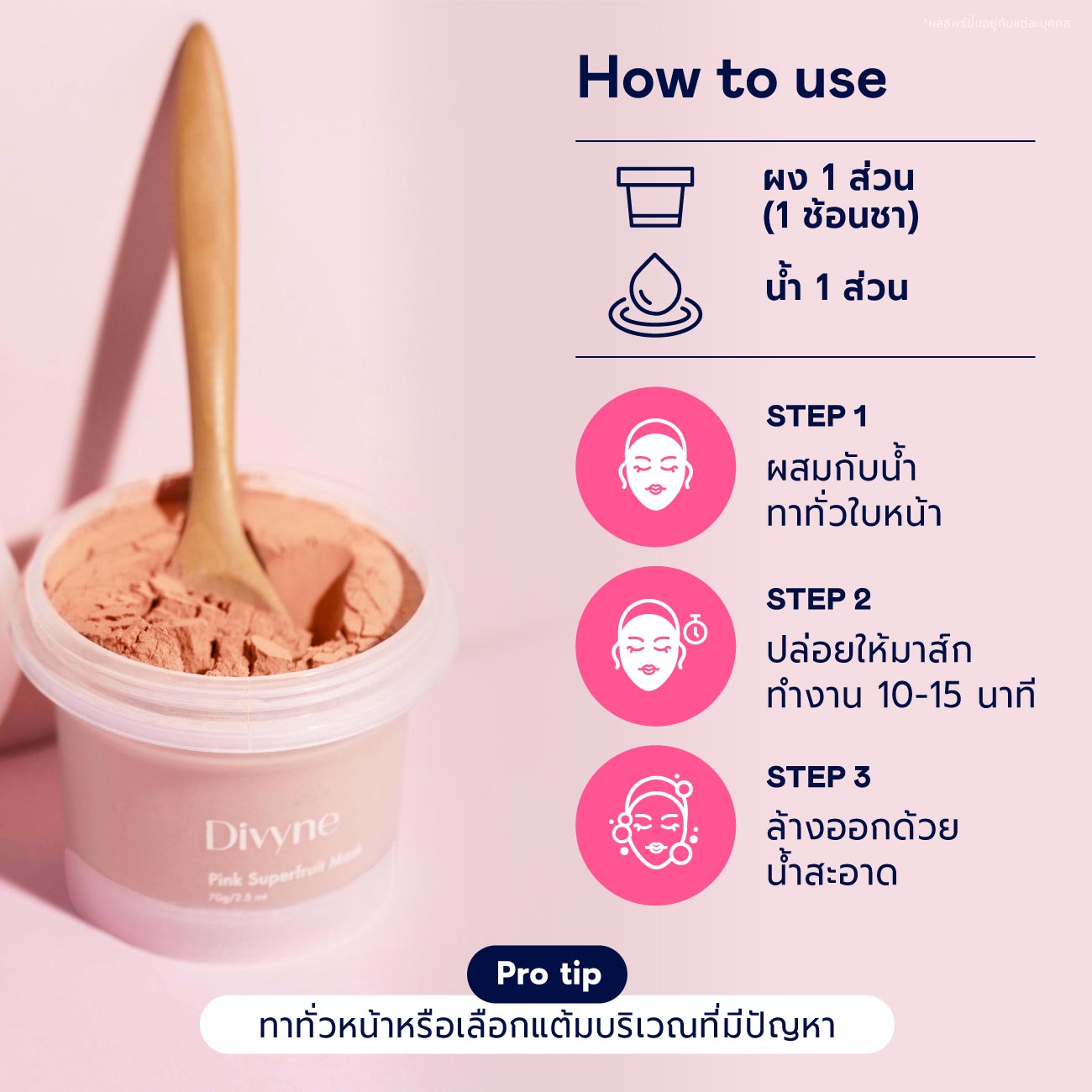 Pink Superfruit Mask
Natural acne solution for those who've tried everything
● In stock - order now for FREE shipping in 1-2 days
● We're online! Ask any questions on FB Messenger or LINE
Powerful, all-natural ingredients visibly reduce acne in 7 days.
French Pink Clay detoxifies and unclogs pores without dryness or irritation.
The world's most powerful Superfruits gently nourish and revitalise skin.
Formulated for all skin types – especially sensitive skin!
Dermatologically tested by Dermscan Asia
Global ingredients

Internationally certified

Cruelty-free

Vegan-friendly

Non-toxic

No nasties
Pink French Clay: draws out impurities and calms skin.
Superfruit Extracts: combats acne and softens skin.
Jojoba Oil: regulates oil production, moisturises and soothes inflamed skin.
Kalahari Melon Seed Oil: dissolves excess oil and unclogs pores.
Apricot Seed Powder: gently exfoliates to reveal smooth, radiant skin.
Illite, Oryza Sativa Starch, Kaolin, Phenoxyethanol, Sodium Benzoate, Prunus Armeniaca Seed Powder, Oryza Sativa Powder, Aqua, Fragrance, Propylene Glycol, Simmondsia Chinensis Seed Oil, Ananas Sativus Fruit Extract, Adansonia Digitata Seed Oil, Citrullus Lanatus Seed Oil, Propanediol, Glyceryl Caprylate, Glyceryl Undecylenate, Butylene Glycol, 1,2-Hexanediol, Aloe Barbadensis Leaf Juice, Carica Papaya Fruit Extract, Phospholipids, Glycerin, Xanthan Gum, Adansonia Digitata Fruit Extract, Dehydroacetic Acid, Benzyl Alcohol, Sorbic Acid, Benzoic Acid, Sodium Hyaluronate
1. Who is this product best for?
It's best for acne-prone skin, but suitable for all skin types.

2. Is it safe for sensitive skin?
Yes! Our mask uses natural ingredients and is specifically designed for sensitive skin so there is a very low chance of breakouts or irritations. However, we suggest always performing a patch test on hidden skin first.

3. Is it safe to use during pregnancy?
Congratulations! Yes, it's safe to use during pregnancy and breastfeeding. We use mild ingredients in ideal ratios for pregnant women and avoid any harsh chemicals. However, we always encourage consulting your doctor if you are unsure or have any questions.

4. How long until I notice results?
You will notice results instantly! Even after first use, your skin will appear clean and far softer than before. You should also notice a positive change in your skin after applying the product every other day for 1-2 weeks on average, but the results may vary depending on the severity of your skin concerns.

5. How many uses and how often should I use?
The jar is 70 grams, which is about 2-3 months worth or 15-20 uses.

3-4 uses per week for oily skin.
2-3 uses per week for combination skin.
1-2 uses per week for dry and sensitive skin.


1. Mix 1 teaspoon of mask powder with 1 teaspoon of water until it becomes a smooth paste.
2. Apply to face, leave and relax for 10 to 15 minutes.
3. Gently rinse with water to remove.

Pro tip: Apply all over face or in certain breakout-prone areas.



สิวฮอร์โมนเราได้
แนะนำมากๆๆๆ สิวฮอร์โมนยุบเร็วมาก ใช้แล้วหน้าไม่แห้งกับแสบด้วย เป็นมาส์กโคลนที่ไม่เหมือนที่ไหนดีค่ะ
แนะนำค่ะ ลองมาเอง เห็นผลเอง
ใครที่กำลังลังเลว่าจะซื้อดีมั้ย ลองอ่านที่เราจะบอกก่อนน้า เผื่อช่วยได้
อันดับแรกคือ ปกติ เป็นคนที่ผิวมีปัญหาเยอะมากก ผิวบอบบาง ใช้ครีมทั่วๆไปที่ขายไม่ได้เลย ต้องพบคุณหมอตลอด จนมาเจอมาร์กแบบผงตัวนี้แหละ อ่านอยู่นานกว่าจะตัดสินใจซื้อ อ่านข้อมูลบนเว็บไซต์ แล้วก็ทักไปถามทางแอดมินให้ข้อมูลเฉพาะอื่นๆที่เราอยากรู้ด้วย จนตัดสินใจซื้อมาลองค่ะ ครั้งแรกลุ้นมากๆลองใช้กับตรงช่วงท้องแขนก่อนก็ไม่แดง แปลว่าไม่แพ้ ค่อยไปลองบนหน้า ตอนใช้รู้สึกฟินมากๆคือมันมีปลิ่นหอมอ่อนๆ ไม่แน่ใจว่ากลิ่นอะไร ทิ้งไว้ประมาณ 20 นาทีก็แห้งแล้ว สังเกตได้ว่าช่วงจมูกเหมือนดูเปียกๆน่าจะเป็นความมันของผิว ส่วนบริเวณอื่นปกติค่ะ พอล้างออกก็ไม่มีรอยแดงเลยสักจุดทั่วทั้งหน้า ดีใจสุดๆเลยค่ะ ขอบคุณที่ผลิตสินค้าตัวนี้ขึ้นมานะคะ ตอนนี้ใช้มารอบที่ 3 แล้ว ความมันบริเวณจมูกลดลงไปค่ะ ช่วงแก้มรูขุมขนดูกระชับขึ้นค่ะ น่าจะใช้ต่อไปเรื่อยๆ ใครที่ผ่านมาอ่านรีวิวนี้หวังว่าจะเป็นอีกหนึ่งความเห็นที่ช่วยให้ตัดสินใจง่ายขึ้นนะคะ
ใช้แล้วหน้าไม่แห้ง เห็นผล
ใช้แล้วหน้าไม่แห้งเลย ออกจะนุ่มด้วย แปลกใจมาก รู้สึกไม่เหมือน clay mask ที่เคยใช้มาก่อน ค่อนข้างเห็นผลจริงและคุ้มราคา
ไม่ต้องกลัวแพ้ เราลองแล้ว
ตอนแรกกังวลนิดหน่อยว่าจะแพ้มั้ย เพราะปกติใช้อะไรก็ค่อนข้างแพ้ง่าย พออ่าน Ingredients แล้วมันน่าสนใจอ่ะ บางตัวคือไม่คิดว่าจะมาอยู่ในมาร์ค พอลองใช้ไปแล้วไม่แพ้เลย ของเค้าดีจริงๆ แถมปัญหาผิวน้อยลงแบบเห็นได้ชัด รอยสิวหายไปด้วยแหละ อิอิ ปลื้มจัง
ใช้ได้นาน
ตอนแรกคิดว่ากระปุกเล็กจังถ้าเทียบกับราคา แต่ใช้จริงได้นานพอสมควร ผลลัพธ์ค่อนข้างประทับใจ ใช้แล้วไม่ได้มีปัญหา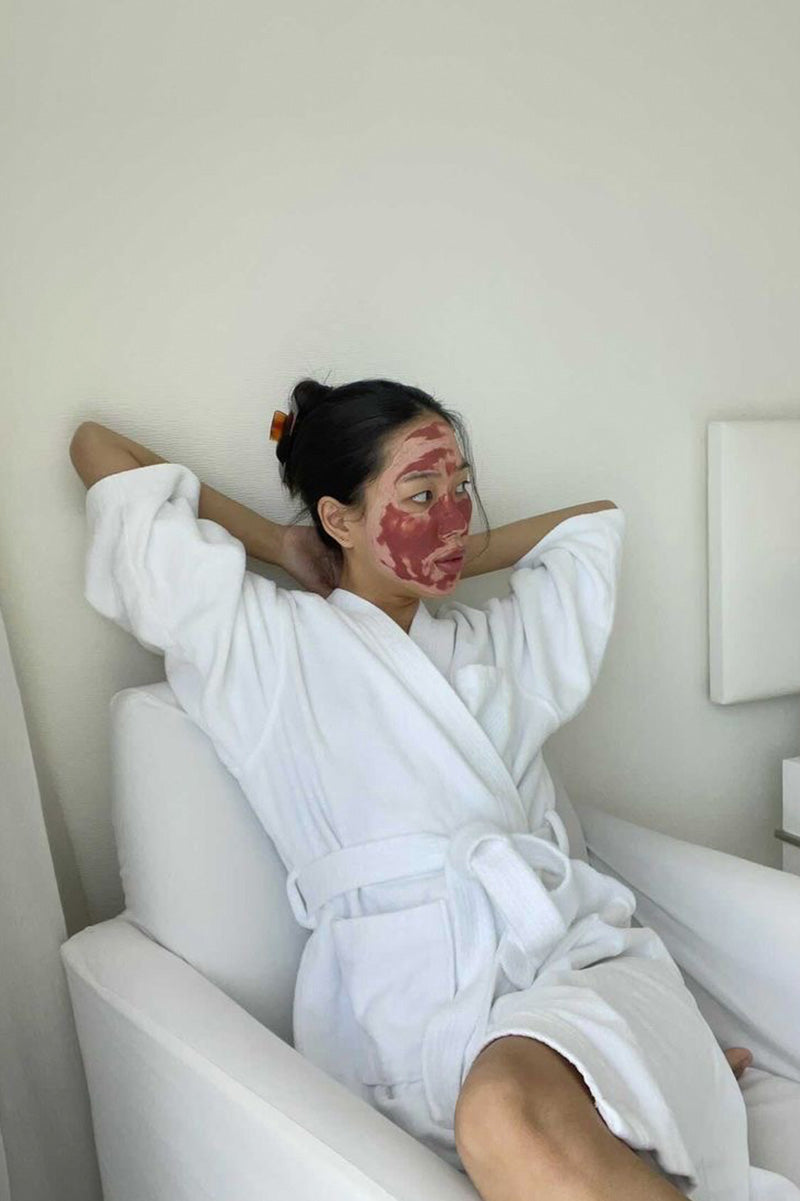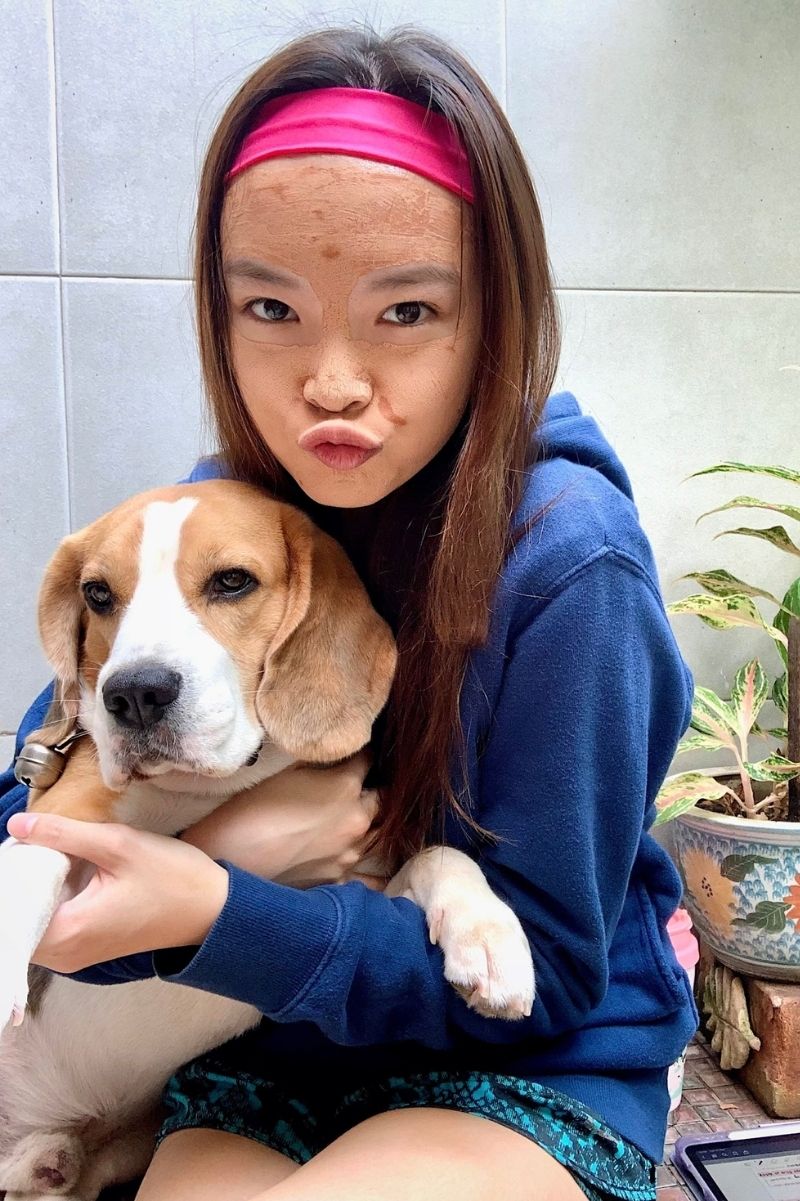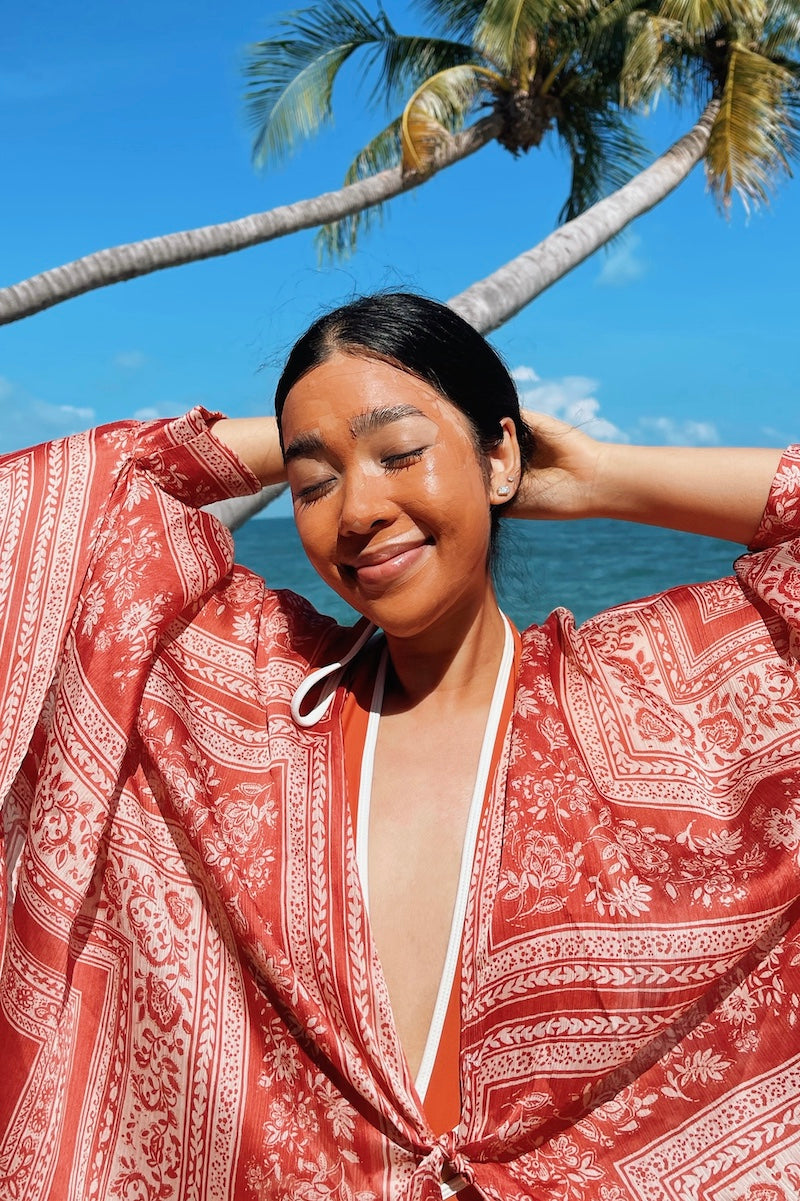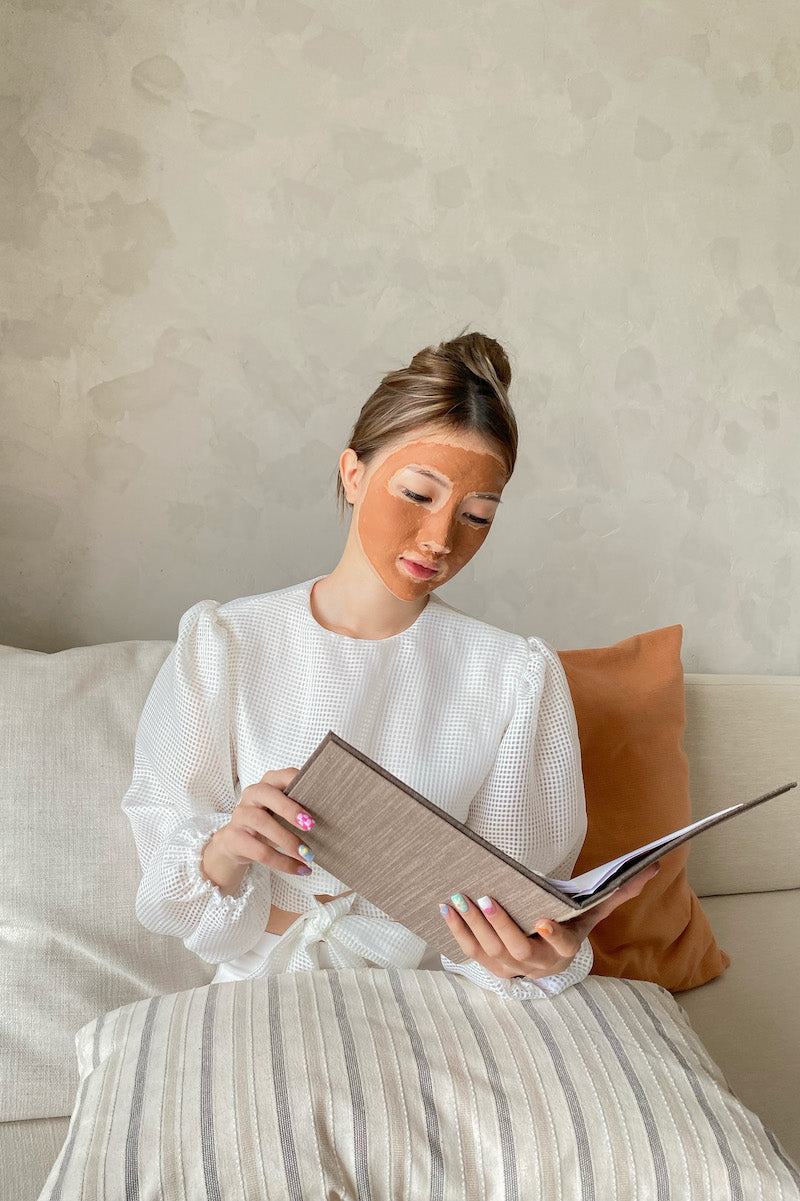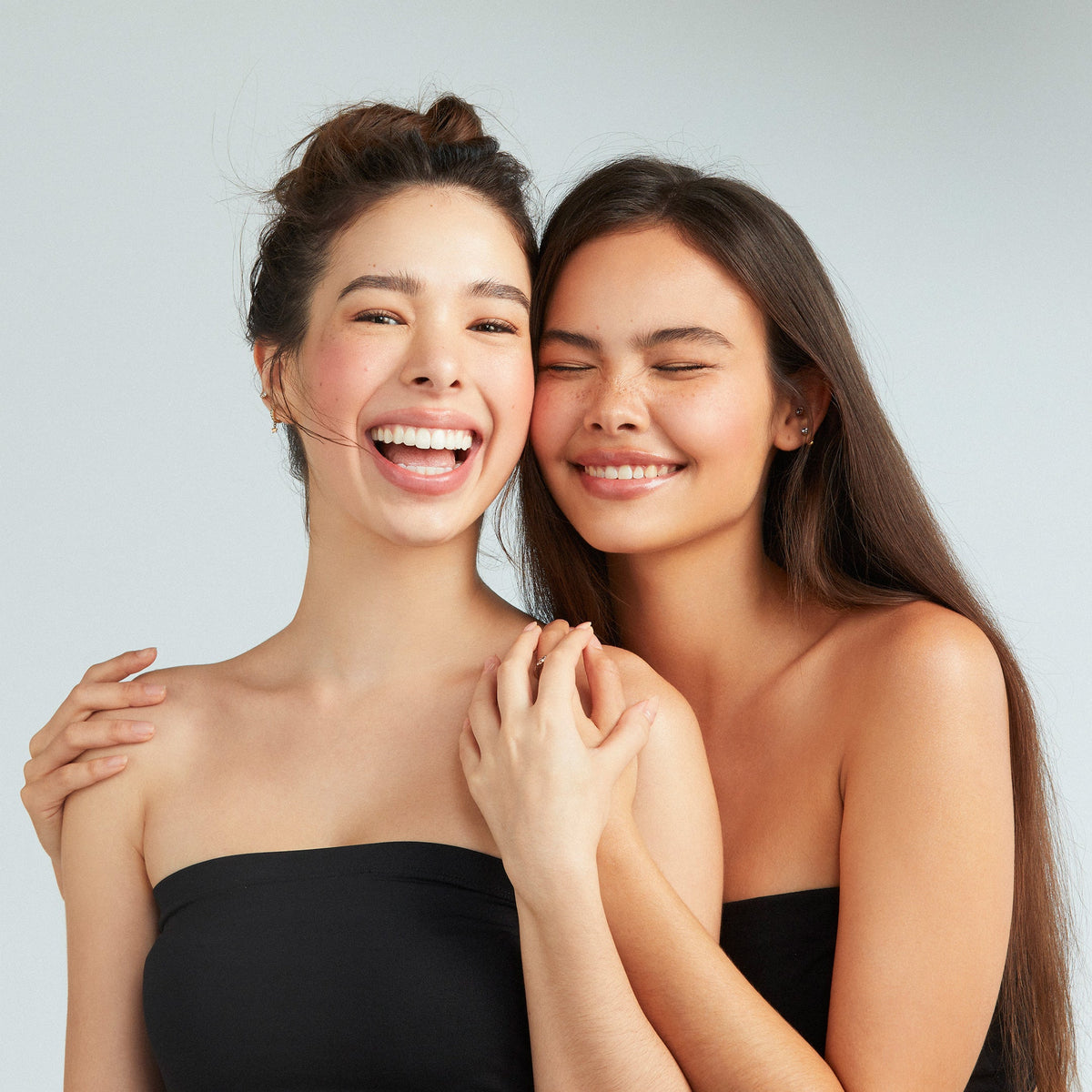 Effective
Our international experts create clean, cruelty-free products based on western standards that actually solve your beauty problems, not just cover them up.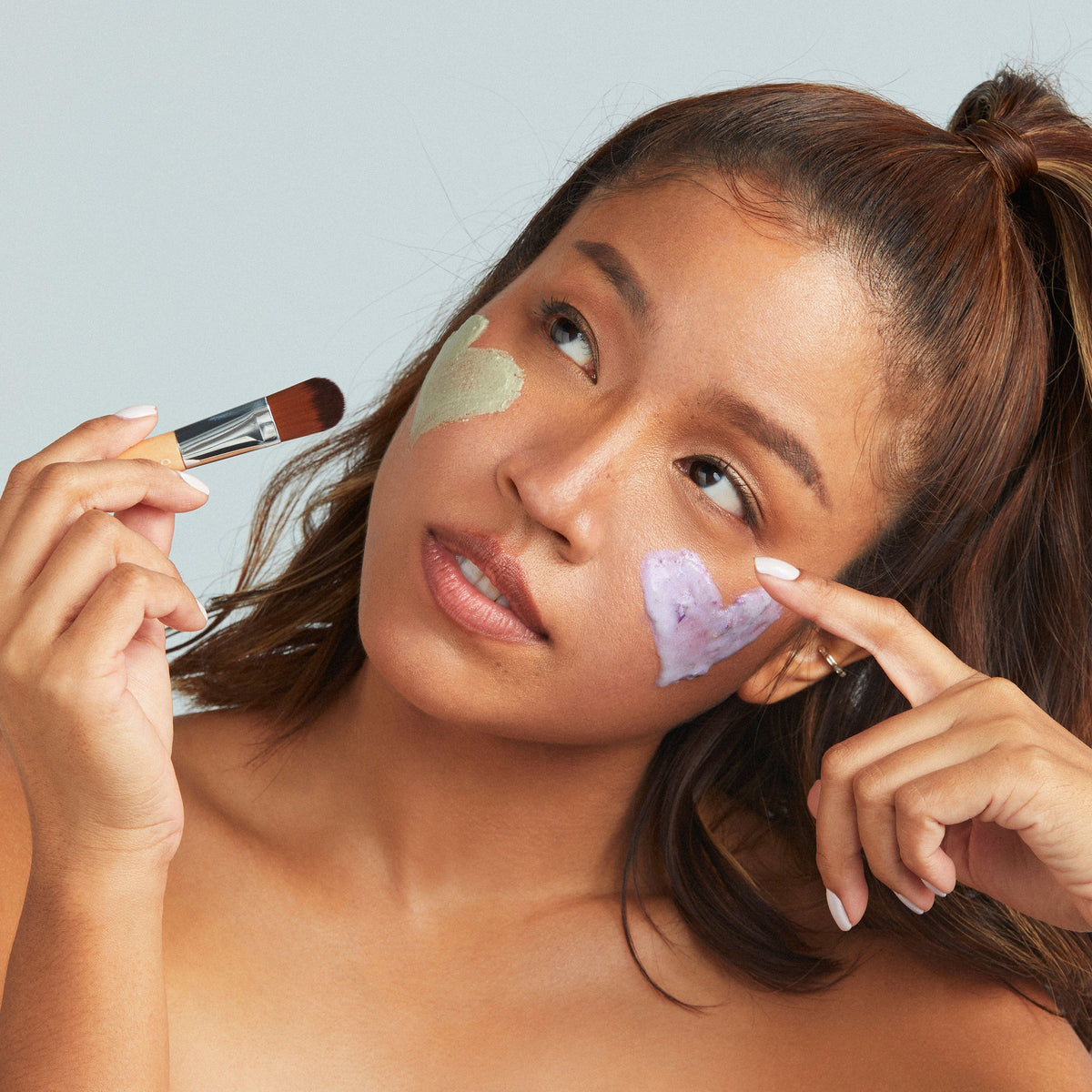 Affordable
Everything's in-house, from formulation to production, removing the expensive middlemen. The result? Beauty that's great for you & your wallet.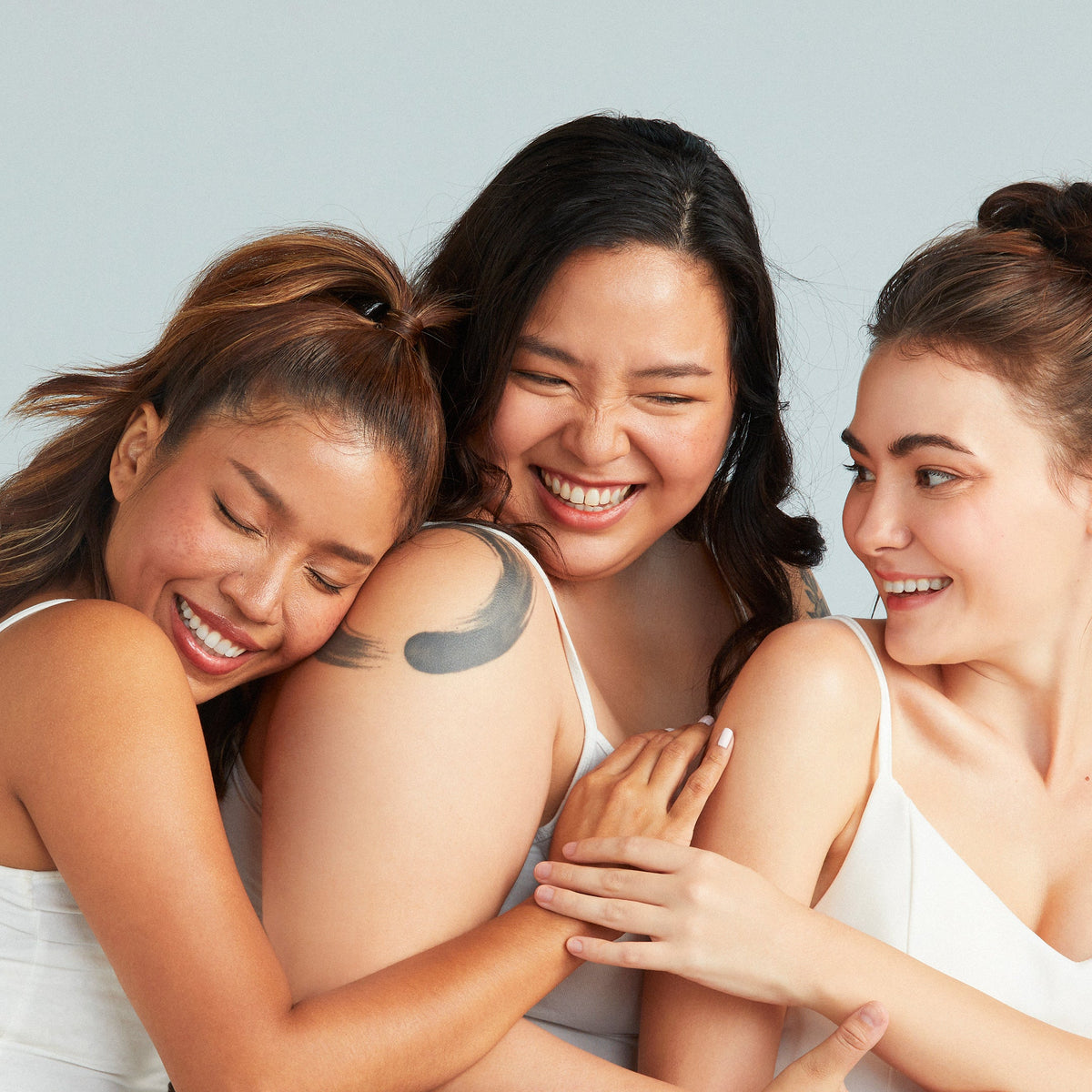 Inclusive
We focus on authentic, honest relationships with our community and avoid unrealistic beauty standards and retouching. We're in this together.